What is software engineering?
If you're in the industry or looking to get into the industry you'll find yourself a little confused as to some of the labels and roles given to computer programmers.
Programmer
Developer
Analyst
Architect
Engineer
The first two terms are freely interchangeable, the dictionary term for a programmer is one who programs, the term for developer is one who develops. So is there a difference in the terms or the roles? No effectively these two terms are identical and is merely a preference in terminology. Even microsoft uses these terms interchangeably for their internal developers.
An analyst might not actually write code, in a lot of instances this will be a business analyst, someone who understands the business and also understands how to translate the business needs into terms that can be digested by a team of programmers or engineers. An analysts primary function is to write the specification or requirements documents required for a new project.
A software architect, is very much like the traditional architect. They are responsible for building the framework and designing the tools that the team will be using to develop the project. Software architects are senior level developers who have had years of experience in developing software and can quickly turn a functional specification into a framework which is maintainable and future proof. A software architect can also be responsible for mentoring the rest of the development team in how to use the framework.
An engineer is none of the above and could be any of the above. A software engineer is someone that subscribes to an engineering discipline.
Definition of software engineering
Software engineering is the "systematic approach to the analysis, design, assessment, implementation, test, maintenance and reengineering of software, that is, the application of engineering to software" [1]
Universities can't teach you software engineering.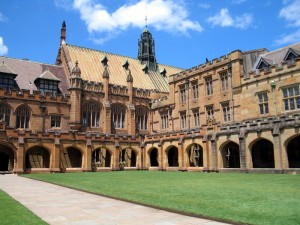 This is a crucial distinction to make because after 3-4 years of going to university to earn your degree and learning how to program computers in various languages. Designing relational database models, writing functional and requirements specifications, you are not actually qualified to start writing production quality code. Not without someone to mentor you. Or for that matter you are definitely not experienced enough to architect a solution for a company.